Need To Get Rid Of Your Multi-Family Property Fast? We Can Help!
We're a group of experienced commercial investors looking for properties in your area. Small to mid-size apartment buildings of any type, regardless of location, condition and price, we can make you a CASH offer and close quickly!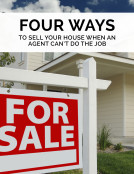 Sell Your Commercial Property Now!
Complete this short form to get your fair market CASH offer on your commercial property.